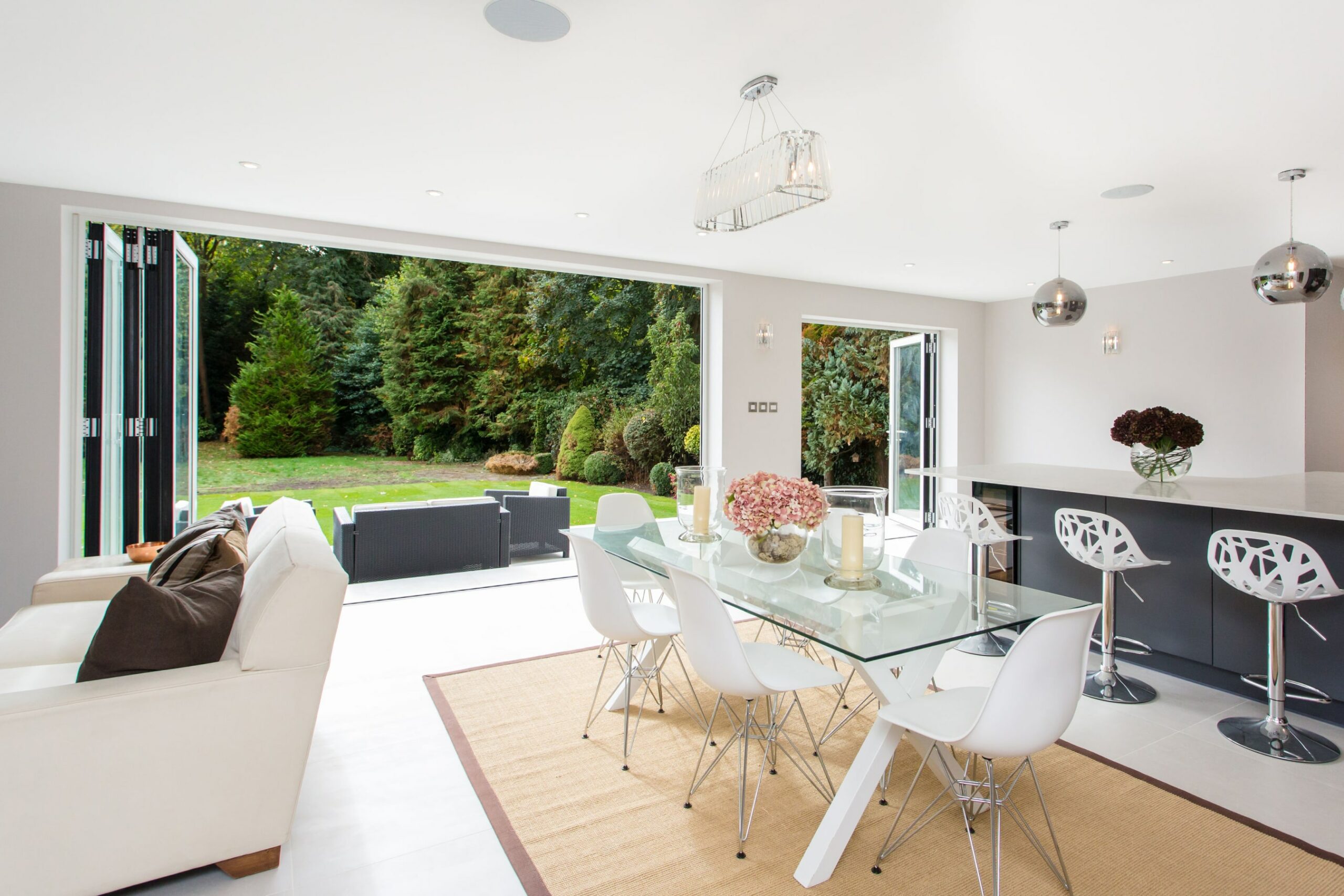 At Hunters Moon, we transformed a two-story detached chalet with a double garage, originally built in the 1970s. Situated in a flood-prone area, we carefully navigated planning policy F1, which allowed for a 30 sqm increase in ground-covered area ('GCA').
We maximized this allowance by reorganizing the interior, utilizing the garage's space, and optimizing the layout. The removal of partitions created a welcoming entrance hallway and a spacious rear area for dining and kitchen, enhancing the functionality and flow of the property.
We constructed a new upper floor to accommodate additional bedrooms, replacing the existing roof and dormer. The exterior received a modern facelift with double-glazed UPVc windows and doors, contemporary slate roof tiles, the addition of a front porch, and a charming rear timber arbor. Our team's technical design expertise, along with detailed architectural drawings and construction specifications, made this project a success, all under the guidance of our Dedicated Project Manager.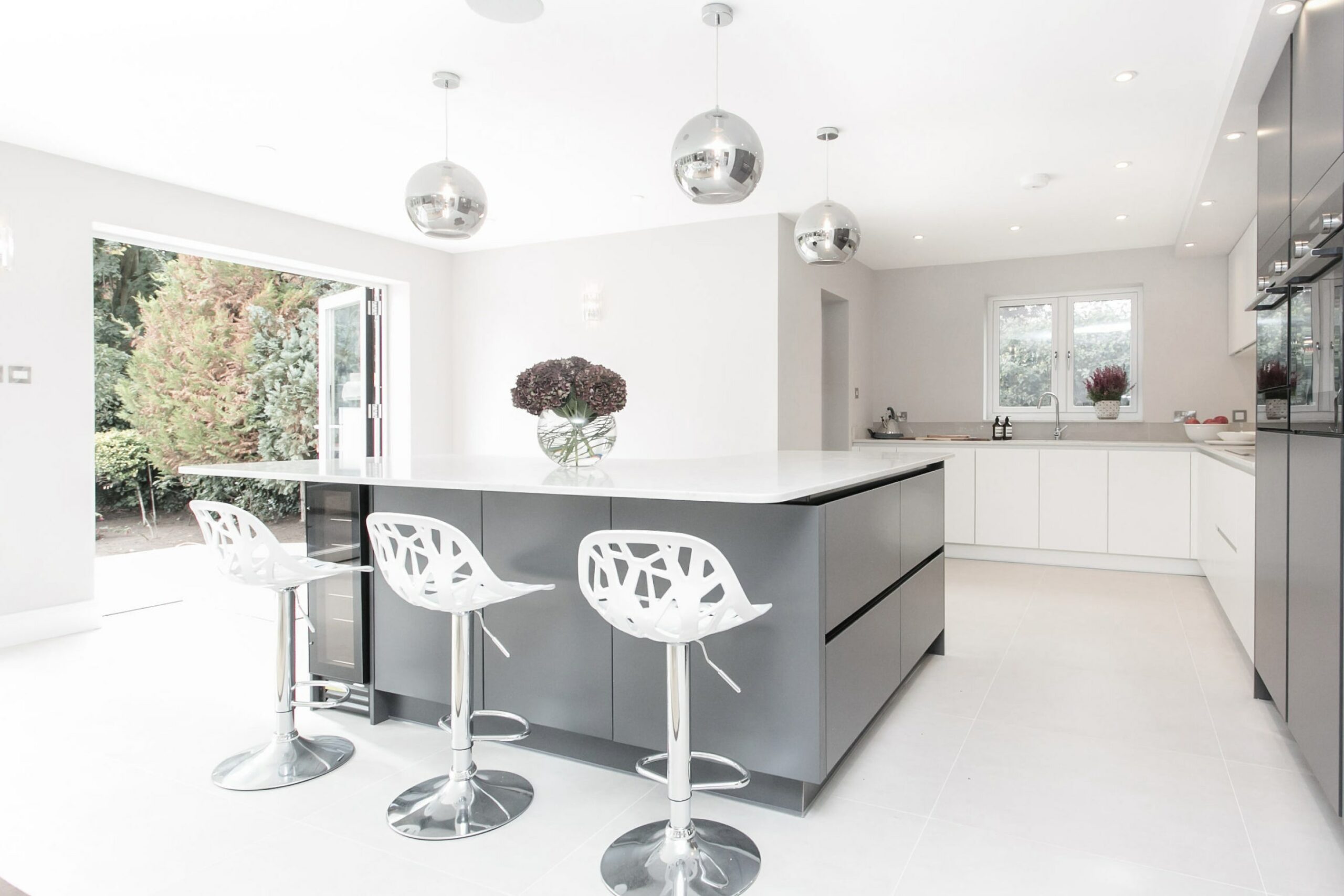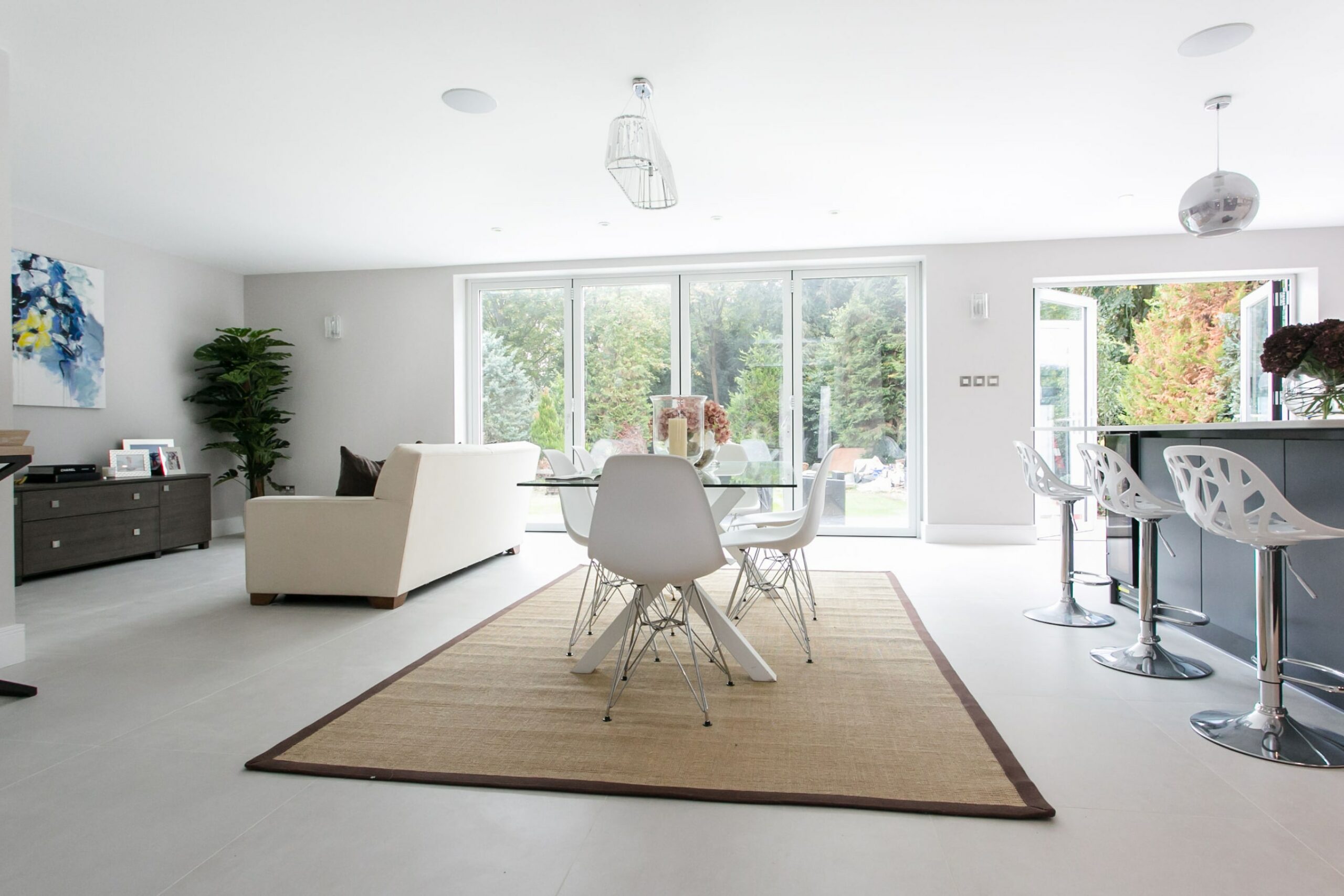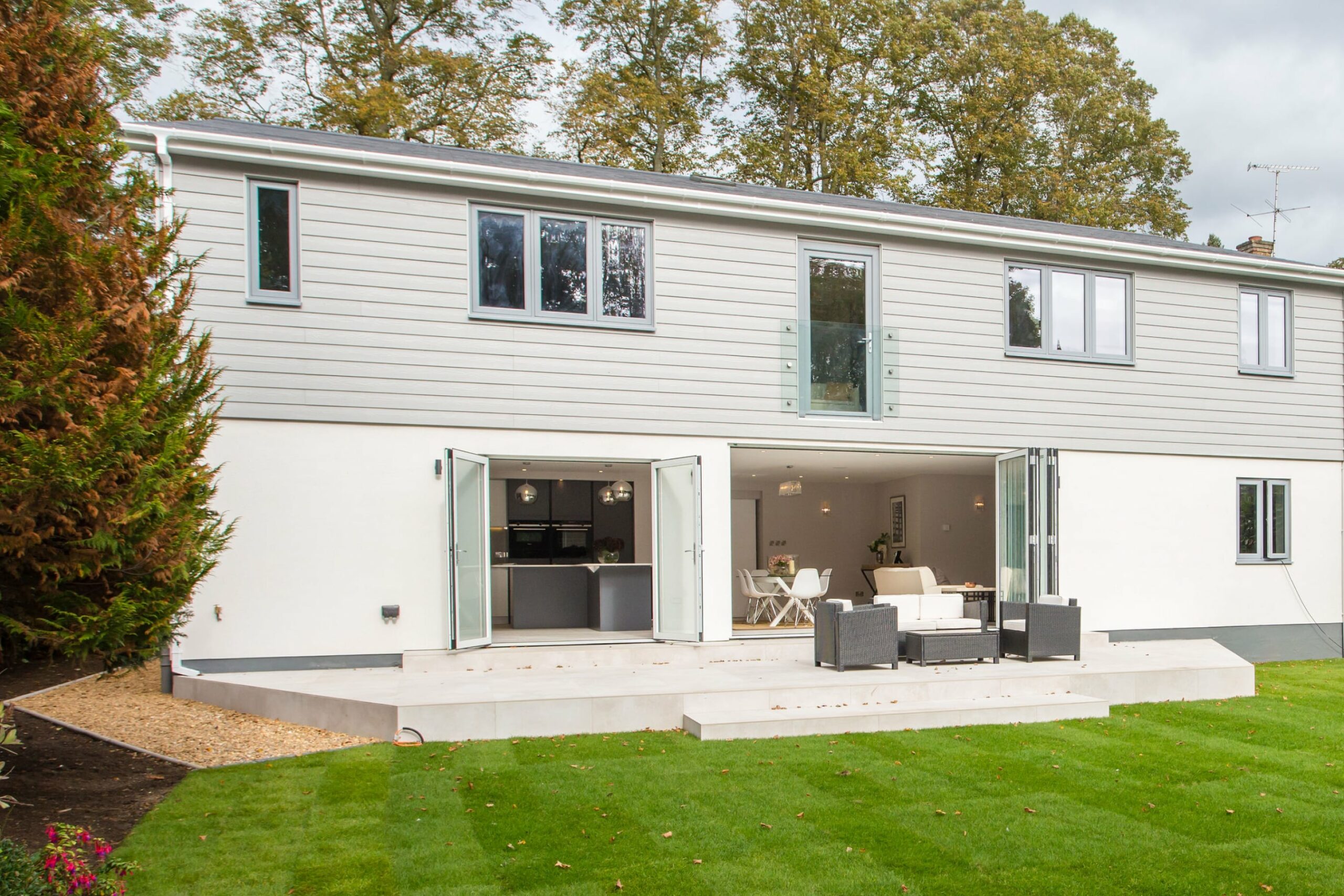 Book a concept design consultation